Dr. Byeng-sen Park, the woman behind the recent repatriation of Oegyujanggak's books, died on November 22 (at local time), in France where she had lived since the 1970s. Byeng-sen Park was eighty-two years of age. Byeng-sen Park was a historian based in France, who first discovered the existence of Jikji, the world's oldest existing movable metal type print book, printed in Goryeo, which had been held in the National Library of French, until recently. In 1979, she made the existence of Oegyujanggak books known in Korea, thereby playing a crucial role in their repatriation, four decades later in 2011.
The remains of the late Dr. Park arrived in the Incheon International Airport on November 30, at 3:25PM and were buried in the Seoul National Cemetery.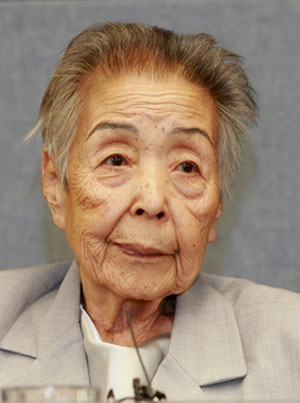 <Late Dr. Byeng-sen Park >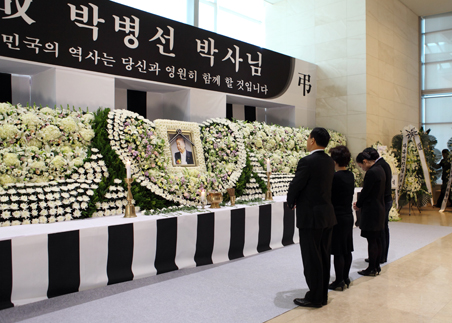 <Makeshift memorial altar of the late Dr. Byeng-sen Park - National Museum of Korea>
Late Byeng-sen Park's Achievements
ㅇ While an employee of the National Library of French, Byeng-sen Park came across Jikji simche yojeol and 297 volumes of Oegyujanggak uigwe records in the library's ancient book collection, whose existence was until then unknown to the world.
ㅇ She established that Jikji simche yojeol in the collection of the National Library of French was a cultural item belonging to Korea, proving also that this movable metal type-printed book predates the Gutenberg Bible, considered until then the world's oldest existing book printed by a movable type printing press, by as much as seventy-eight years. This discovery made Korea the first country in the world to use movable metal type printing, whose implications are huge for the cultural history of Korea as well as of the world. Jikji was included in the UNESCO's Memory of the World Register, a list of documentary heritage, in September 2001.
ㅇ The late Byeng-sen Park devoted nearly three decades of her life to drawing the world's attention to the wrongful detention of cultural items of Korea by France. She compiled a bibliographical catalog of uigwe records and their summary versions in French, in a lone endeavor with no official sponsor funding her research. In her Byeongin-nyeon, Joseon-eul Chimnohada, a book published in Korean and in French, she provides background information on how Joseon's uigwe records, following Foreign Disturbance of 1866, were taken out of Korea, and calls the attention of the world community to the wrongful detention of Oegyujanggak books by France, triggering in Korea a movement for their repatriation. In 2011, the Oegyujanggak books were at last returned to Korea, and much of the credit goes to the late Byeng-sen Park. Beyond a simple repatriation of cultural items, this event, insofar as it was the return of official state documents, has a historical significance and marks a new beginning in the relationship between Korea and France, and by extension, that between Korea and Western countries at large.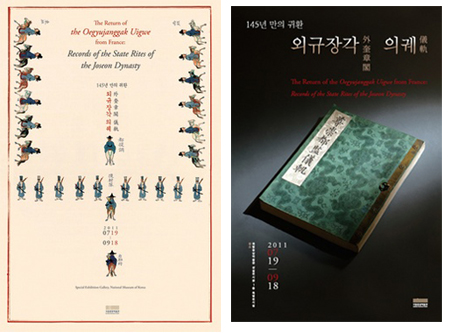 < The Return of the Oegyujanggak Uigwe from France (Jul.-Sep. 2011): A Retrospective>